Kitchen decorating ideas are all around us. All we need to do is pick what speaks to us and go for it. But there are some things you can do to improve your kitchen without going to the extreme of a complete makeover and they won't cost you a dime. Whether you want to organize your kitchen so it feels new or make it a whole new space, we have ideas you can play with today.
What Is Kitchen Decor and Improvements?
Kitchen decor includes placement of small appliances, matching large appliances in style or color, and small decorations that add color or style without hogging space. Some homeowners prefer kitchen decorating ideas that integrate a whole remodel while others are happy with piecemeal work to improve annoying kitchen problems.
Some kitchens suffer from both lack of functionality and a crowded interior while others are ugly or difficult to move around in. In any case, kitchen decorating ideas range from a few wisely placed plants to brand new, matching appliances.
How Improving Your Kitchen Improves Your Life
Most people can't go wrong with a kitchen remodel, because the kitchen is one room where home sales are made or destroyed. Buyers will look past an outdated bathroom and even scuffed floors, but a bad kitchen sends dollar signs into the imagination of house hunters. If you stay in the house long term, the functional kitchen gets daily use and is a time saver.
120+ Kitchen Decorating Ideas
We've listed exactly 121 and put most of our descriptive power for kitchen decorating ideas into the most common problems—lack of space, poor lighting, and awkward non-usable areas.
Create More Space
In most kitchens, space is at a premium. A few simple and inexpensive changes can open up cramped kitchens without spending more than a few thousand dollars or hiring a professional.
#1 Countertop Nightmares
Removing unnecessary countertops is the first thing all awkward and tight kitchen spaces need. Do you have a countertop that comes out in a peninsula? Is there a shelf that's almost taken off your head? If so, these spaces should be re-worked. This may require an overhaul of all countertops, in which case it's a big project. Or it may simply be a matter of hauling out the radial arm saw and slicing off the wretchedly designed counter space.
#2 Shelving
If your kitchen is small, replacing cabinets with floating shelves looks great and immediately makes the room feel bigger. This is especially helpful if cabinets are too deep or too tall to be functional.
#3 Countertop Dreams
Many kitchens come with laminate or other outdated countertop materials. Natural stone, granite, and quartz are in —  and any kitchen will instantly sparkle with countertop updates.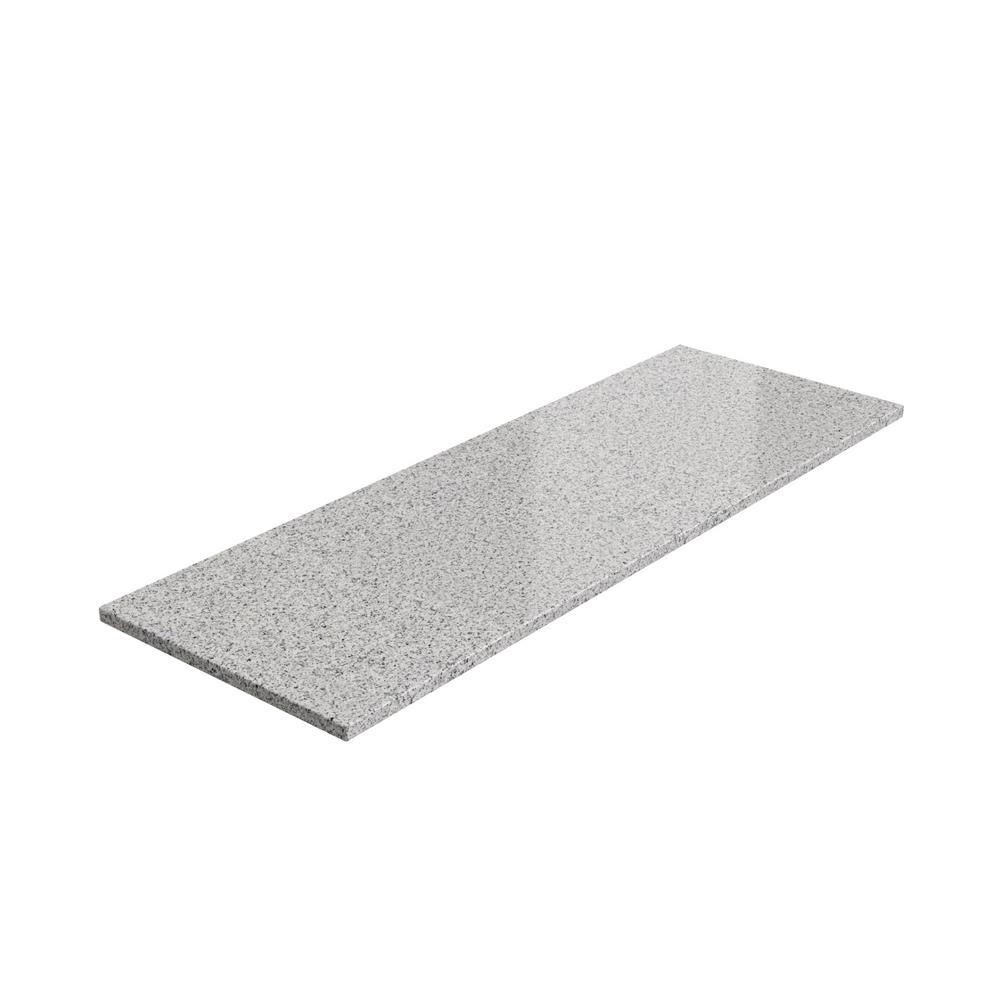 Check Prices at The Home Depot
#4 Too Much Counter Space
Many might think too much counter space is impossible, but kitchen decorating ideas that work either add or remove functional area, and some kitchens have odd spaces that never get used, can't be reached, or make the counter look far too long. Consider what gets used and if it doesn't, turn the countertop no-man's land into a storage area or new appliance.
#5 Get Air
Do you have something in your kitchen that looms, like a tall cabinet or low ceiling fan? Remove it if your kitchen is small and you will add 10% more space and instantly feel a sense of freedom.
#6 Let the Darkness Out
Small kitchens should be painted light colors as a rule. Darker spaces look smaller. If your kitchen has this issue, you can also consider lighter-colored appliances or a swatch of light color.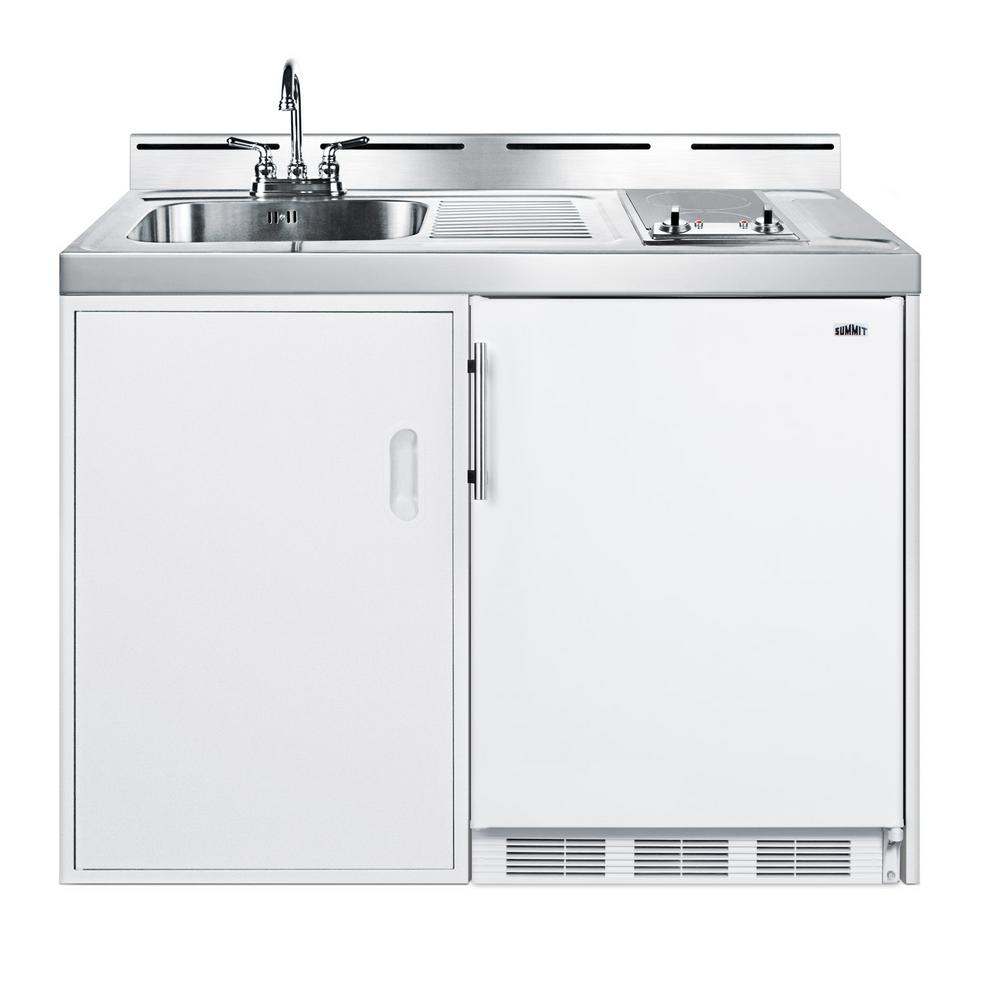 #7 Don't Overpack It
If your kitchen is small, it is okay to get used to using fewer appliances, forgoing a dishwasher, or having fewer cabinets. If you fill a small kitchen with too much stuff — including a kitchen table — it will look even smaller.
#8 Gut and Remodel
If your kitchen is an awkward shape, like a rhomboid, or if there is a hallway between your sink and fridge, consider re-doing the whole space. It's expensive, but you will always feel slightly annoyed when working in the kitchen as if you've made a huge compromise in your life. Remodeling will improve the salability of your house and add to your sanity.
#9 Address Lighting
We discussing this in more detail in 11-20, but for now understand that poor lighting makes it hard to see what you are doing, and makes it even harder to keep the kitchen clean.
#10 Galley Kitchen Pitfalls
Galley kitchens, which operate like hallways, are space savers because the kitchen doubles as a hallway thus using up space that would otherwise have little functionality. Galley kitchens can often benefit from having a door at one end, or a wall to close it off. Most galley kitchens are not comfortable and are particularly difficult for maneuvering when there is more than one cook.
Add Light
Cooking and baking require seeing, and most kitchen lighting is insufficient or improperly placed. Lighting also becomes outdated quickly, so consider changing or adding light sources.
#11 Sun Tubes
Don't have time or expertise for adding a skylight? Sun tubes are DIY, inexpensive, and add a huge amount of light. This feature easily pays for itself as most people love skylights.
#12 Skylights
This isn't recommended as a DIY project since you will need to cut a hole in your roof, but a contractor can install a kitchen skylight and that is all the light most cooks need for daylight hours.
#13 Ikea Lights
IKEA has lighting that is modern, inexpensive, and can be installed DIY in most cases. If your kitchen has enough lighting but needs a smidge more, these decorative lights are an excellent choice.
#14 Battery-Powered Wall Lights
Found at big box home improvement stores, these push and turn-on lights are cheap and can be put literally anywhere to light up under a cabinet or in an obscure corner. They are removable and can be used in other parts of the house (including closets).
#15 Hanging Lights
Especially over bar areas, hanging lights look terrific and add a touch of fancy whimsy to all kitchens. Color choices mean they will fit in with any decor.
#16 Remove Fluorescents
Fluorescent bulbs are popular in kitchens and create a lot of bright light, but the quality of light is often poor. If replacing, some overhead fluorescents can be easily upgraded to skylights.
SaleBestseller No. 1
NexiGo Enhanced Charging Dock with LED Light for Oculus Quest 2,...
【Designed for the Elite Gamer】Built to charge the Oculus Quest 2, the Elite Strap, and two Touch Controllers...
【Lightning Speed Charge】Fully charge your Oculus headset in ~3.5 hours and Touch Controllers in ~2.5 hours. The...
【Convenient LED Indicators】The Oculus Quest 2 Charging Station is designed with status lights in the support column...
Bestseller No. 2
AC Infinity MULTIFAN S7, Quiet Dual 120mm USB Fan, UL-Certified for...
Ultra-quiet UL-certified USB fans designed to cool various electronics and components.
Features a multi-speed controller to set the fan's speed to optimal noise and airflow levels.
Dual-ball bearings have a lifespan of 67,000 hours and allows the fans to be laid flat or stand upright.
Bestseller No. 3
TotalMount Wall Mount for PS5 – Mounts Playstation 5 on a Wall by...
COMPATIBLE WITH PS5. (This wall mount kit is compatible with all PS5 models, including the disc console and the digital...
DO YOU HAVE A WALL-MOUNTED TV and need a secure way to mount your PlayStation 5? In the past, gamers often put their...
EASY INSTALLATION thanks to the built-in level and drill-free installation option. Installing this wall mount for PS5 is...
#17 Little Windows
Some kitchens benefit mightily from creating one, two, or three small windows that look into another room with better natural light. This is an option if doing a remodel and also creates small shelves for putting decorative items.
#18 Light Colors
As we noted when discussing space, light paints will make small kitchens appear larger. The same applies to cabinets, countertops, and appliances. The more light, the better — unless the home uses a lot of wood paneling or other decor in which dark wood is featured.
#19 Over Sink Light
A small light over the sink creates an area where the dishwasher can see if dirt is actually being removed by scrubbing, and can help kitchens where the overhead lighting is weak.
POWER PRACTICAL Luminoodle Under Cabinet Lighting - Click LED Light...
Shine On: Look on the bright side of LED lights with our evenly spaced strip lighting that illuminates any kitchen...
Stick to Click: Setting up these wireless under cabinet lights is simple; adhere them to a wood, metal, or plastic...
3 Feet of Fun: These LED strip lights for shelves in Warm White are long enough so your under cabinet light space will...
#20 Decorative Lighting
If you like a little light in the kitchen in the early morning hours or the evening, light ropes can work in some spaces. These items are popular, easy to find, and affordable, and they create dim and mellow lighting.
Doors and Cubby Holes
#21 Consider Door Placement
Some kitchens have two doors, which creates a hallway effect we suggest avoiding. Most homeowners use one door, and the second one creates difficulty using the kitchen space.
#22 The Large Window
Kitchens can be opened up with a large window, open bar, or another method that doesn't require huge investments in remodeling.
#23 The Kitchen's View
When opening a kitchen, the view should be outside or into the dining room.
#24 Don't Create a Bar
If you don't eat at a bar, don't create one just for the look. Do you like stools? If not, don't build a space with four stools lined up.
#25 The Galley
We've mentioned it before: galley kitchens can be improved very simply by putting a wall at one end. Voila! No more hallway—now it is only a kitchen.
#26 Separators
If you have a separating counter, make sure it gets used. Otherwise, scrap it and put something useful (like an island) in its place.
#27 Every Inch Usable
Kitchens should have no dead spaces or leftover crannies. The room is too important for non-usable space. Find yours and figure out a solution that works with your design.
#28 Extra Door, Part Deux
Do you need the extra door? What would the room on the other side of it look like if the door were made into a wall?
#29 Pocket Doors
If you have a pocket door, that's great when it comes to kitchen decorating ideas, pocket doors are the Murphy beds of kitchens. But do you use it? If not, consider closing that door in.
#30 Use Extra Space
Consider what your kitchen needs more of when you are mulling over kitchen decorating ideas. Use leftover space or places where you rarely go (or can't reach) to create more of what you lack.
Update Flooring
#31 Most tile gets outdated quickly.
Vinyl, laminate, or poured concrete can go over it, without having to remove the tile.
#32 Laminate flooring
It is inexpensive and a good DIY project.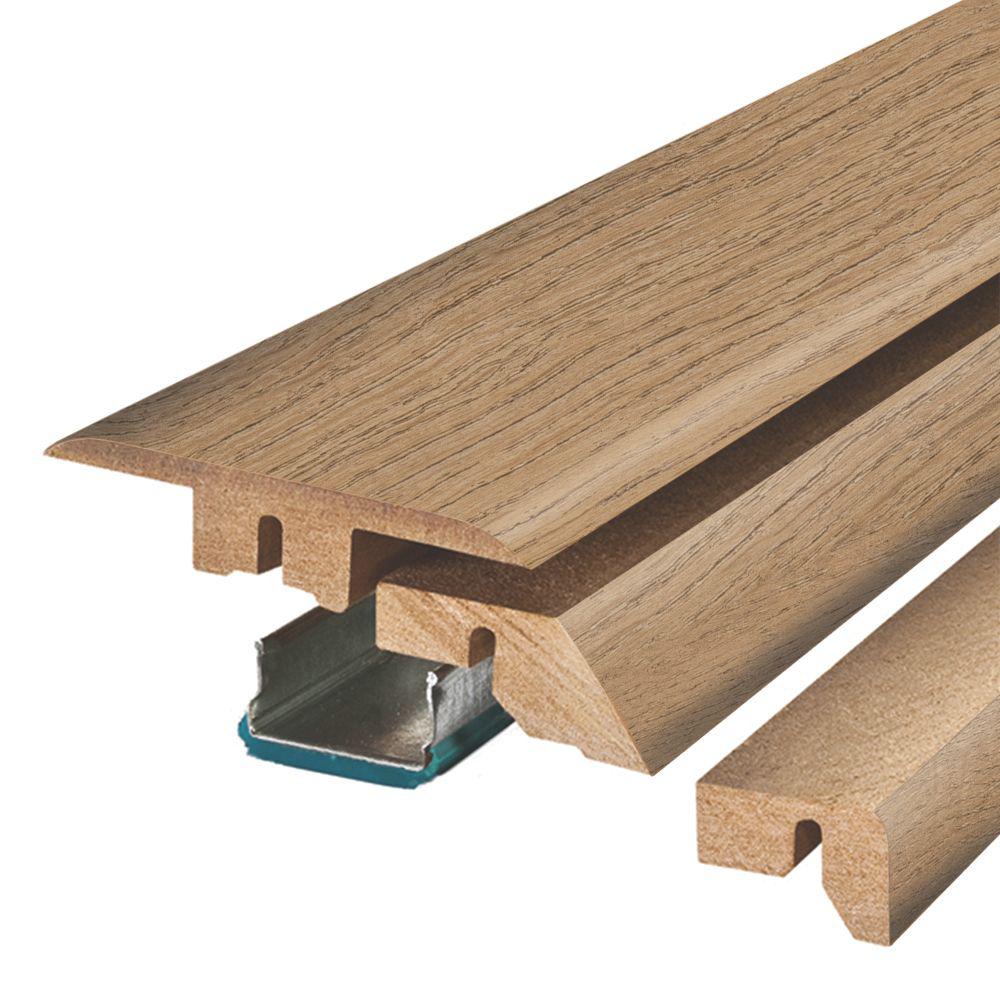 Check available finishes at The Home Depot
#33 Consider kitchen flooring
Maybe go with a little bounce to support feet and legs.
#34 A decorate and spongy floor
This type of covering is inexpensive and easy to "install."
#35 Avoid this
No kitchen should have carpet of any kind, ever.
Update Large Appliances
#36 Stay original
Don't get caught up in trends but do stick with gray, black, white, or tan.
#37 Smaller refrigerators
They take up less space and create better-disciplined shoppers.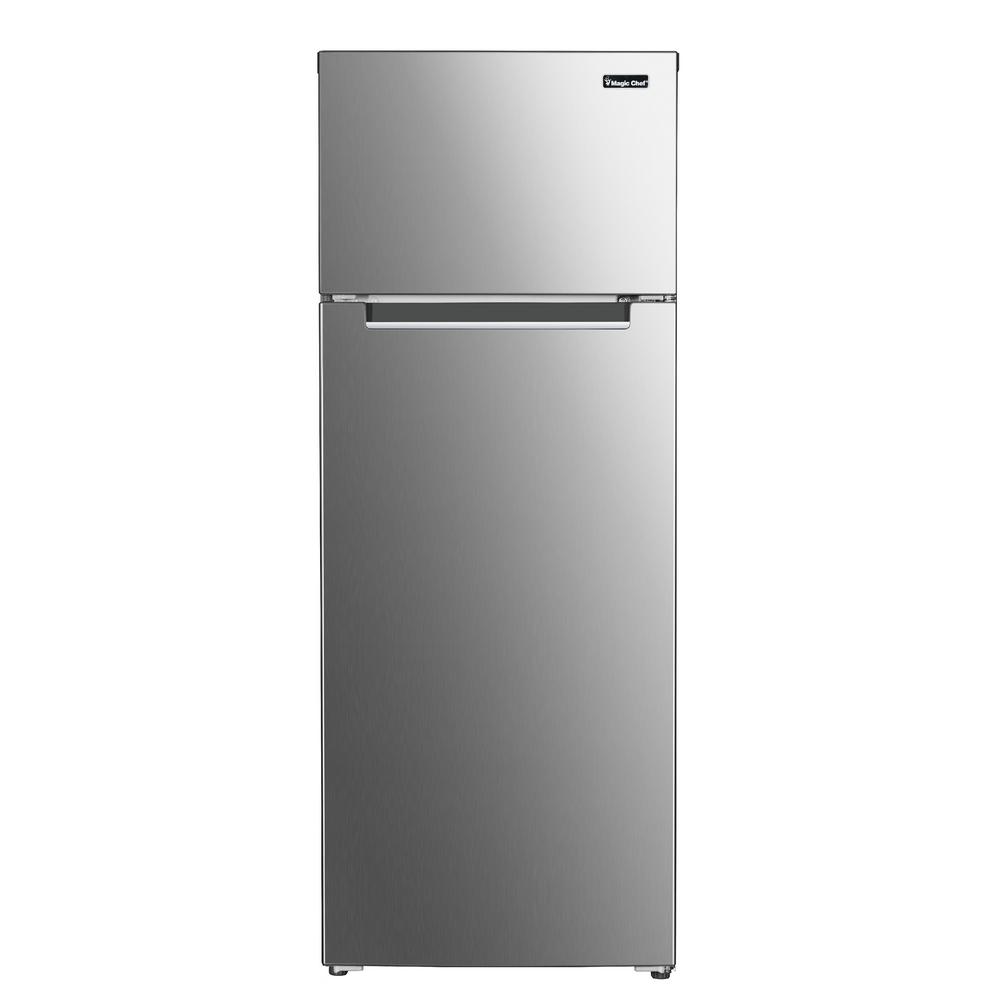 Check pricing at The Home Depot
#38 If you can't update…
At least keep appliances clean.
#39 The appliance that gets used the most is the stove
Consider a more efficient model.
#40 Remember this
It is a basic decorating rule that all appliances should match in color.
RELATED READ: Ideas on How to Smartly Organize Your Kitchen
Function Over Form
#41 Look up
Ceiling fans help remove odor and keep cooks cool.
#42 Stay on top of scheduling
Errand boards can add a decorative touch, especially with chalkboard (black or green) paint on an open section of wall.
#43 Quick heat
Add a microwave that matches the rest of the appliances.
#44 Change tables
Keep in mind that mid-century and art deco never go out of style.
#45 Hang your pots and pans
Open up the space, get at them more easily, and prove to guests that you do cook.
Small Appliances and Clutter

#46 Saving counter space
It is rule number one with small appliances.
#47 Remember beauty
Before you buy any countertop appliance, consider how it will look and buy with aesthetics in mind.
#48 Put it away
If you don't use it at least once a week, put the appliance in your pantry or in a cupboard.
#49 Matchy matchy
It isn't going overboard with kitchen decorating ideas to have most of your small appliances match in color.
#50 Stainless steel
It is the best choice for small appliances.
#51 De-clutter countertops
Remove spices, salt, and pepper.
#52 Filter
Keep your water filter pitcher in the fridge.
#53 Store it
Your hotpads are not decorative; put them in a drawer!
#54 Cookbooks
These should be on a shelf or inside a cabinet.
#55 Don't be afraid to decorate
Wine glasses, teapots, and coffee carafes are decorative and welcoming.
Hire a Builder
We list 5 economical kitchen decorating ideas that builders can help within #56-60 to transform a kitchen.
#56 Make it float
Install durable floating shelves.
#57 On the top
Install new granite or quartz countertop.
#58 Look down
Install a custom color poured concrete floor over the tile.
#59 Remove a disposal you don't use
Replace it with a water filtration system.
#60 Install a ceiling fan
They're the best at cooling you down.
Simple Aesthetics
#61 Small fake plants can be used in threes.
#62 Wall hangings brighten up kitchen areas.
#63 Purchase bold art and hang it in your unused space.
#64 Make a collage of kitchen-themed objects like cake, cookies, or utensils.
#65 Add a decorative tile (or two) in any area that needs brightening.
Hardware
#66 Replace cabinet handles
Switch from silver to bronze for a change.
#67 Replace door handles for something more interesting
#68 Upgrade light switch plates
It's an easy DIY project and a touch of class.
#69 Faucet updates are readily installed.
Pricier Aesthetics
#70 Murals
These can be commissioned, or you can paint your own with projected light.
#71 Floor designs
Consider the ones that include tiling or poured concrete with scoring, glass insets, or commissioned art.
#72 A new sink will add space
And the colors these days are much more attractive than prison metal.
#73 Matching appliances
This will never go out of style; go with colors that won't get outdated
#74 Do you like a retro look?
Replace appliances with older models in avocado green or sky blue.
#75 Custom paint
Sweet and mellow blues or stunning lipstick red makes the kitchen a work of art.
#76 Use eye-catching black and white tile pieces for your floor.
#77 Saltillo tile
Requires some care but looks amazing and gives an earthy feel to the space.
#78 Invest in an upscale stove
It could create a natural hearth for the kitchen space.
#79 Install an island that ties together countertops and appliances.
#80 Invest in two or three expensive small appliances
For example: a Kitchen-Aid and Vitamix.
Comfort

#81 A spongy floor mat looks good and creates instant comfort.
#82 Soft lighting can replace harsh fluorescents in any kitchen.
#83 Upgrade the dishwasher to speed up washing and clean-up.
#84 Built-In booths
Aren't expensive and make for a cozy eat-in look.
#85 Upgrade the kitchen table
Make it one that is better looking, sturdier, or just new.
#86 Painting for peace
It is a real alternative in kitchen decorating ideas—choose a color you like and remove wallpaper you hate.
#87 An icemaker will improve your life in the kitchen.
#88 Add heated floors for those chilly mornings.
#89 Reassess your layout for a flow that makes sense for your needs.
#90 Replace your old dishtowels with quality fabrics
You want them soft to the touch.
How the Other Half Lives
The next 10 ideas show the average Joe a taste of how the wealthy rejuvenate their kitchen spaces.
#92 Go all white.
#93 Hang your copper pots.
#94 Do marble countertops.
#95 Add an in-kitchen grow room for fresh herbs.
#96 Try exposed brick
#97 Modernize: hide everything.
#98 Buy fancy stools.
#99 Go dark with black marble.
#100 Re-purpose materials like subway tile or gym flooring.
Themes
#101 Farmhouse
#102 Industrial
#103 Carpet highlight
#104 Black and white
#105 Monochromatic blues
#106 High ceiling design
#107 Neutral tones
#108 Touch of turquoise (or tangerine)
#109 Contrast textures
#110 Red brick
#111 Nautical
#112 Sunshine or sunset
#113 Statement ceiling with a pattern
#114 Brass accessories
#115 Tall storage with ladder
#116 Ocean colors
#117 Sage green
#118 Scandinavian
#119 Modern art
#120 Disco glam
#121 Mid-century chrome
Conclusion
Kitchens can improve by leaps and bounds with a few changes to space, lightning, and major appliances—or kitchen decorating ideas can start with a theme in color, era, or culture. The possibilities for kitchen renewal are endless, and even small changes are possible on a budget or in a tight space. Kitchen decorating ideas combine the best of practicality and fun for a new room in an old space. Happy decorating!
Last update on 2022-04-02 at 01:59 / Affiliate links / Images from Amazon Product Advertising API